There is only one service — translation
I don't like being called a 'linguist'. When it comes to language services, I am a one-trick pony: I just translate. I channel my jack-of-all-trades energy by simply covering more topics. This enhances my ability to serve my clients well when they have texts to translate that are interdisciplinary in nature. And in corporate or government affairs — and, in fact, most legal affairs, too — few things are not interdisciplinary in nature. I can also cover a broader range of texts for a client without needing to involve another translator; this enhances my familiarity with the client's business and provides the client with a more unified voice and a holistic perspective.
For clients who are looking for a one-stop shop for all language services, let alone a combination of language services and other services, I am definitely not that. However, consider this:
When you specially have some text to translate, would you rather have it translated by someone whose work time and work experience is (a) 99% translation (as close to 100% as it gets) or (b) 8%, 12%, or 27%, or even 60% (any one- or two-digit number representing fractional focus on what is just one of many services on offer)?
When you specifically need translation in a combination of English and Polish, would you rather have (a) someone hard-focused on that particular combination or (b) someone who does it from time to time?
My purpose is for you to have a dedicated English-Polish and Polish-English translator at hand when you need one.
I specialize in text translation so hard that I don't even advertise such translation-specific services as editing or revising someone else's translations. I no longer even teach translation. I just translate. Jokingly, so that you can have a translator whose FTE is as close to 100% as it gets, as opposed to any random one- or two-digit number.
Single focus
Editing, interpreting, teaching
1%
Concierge type of tasks involving language
0%
Consulting, legal practice, other jobs
0%
It all starts with legal translation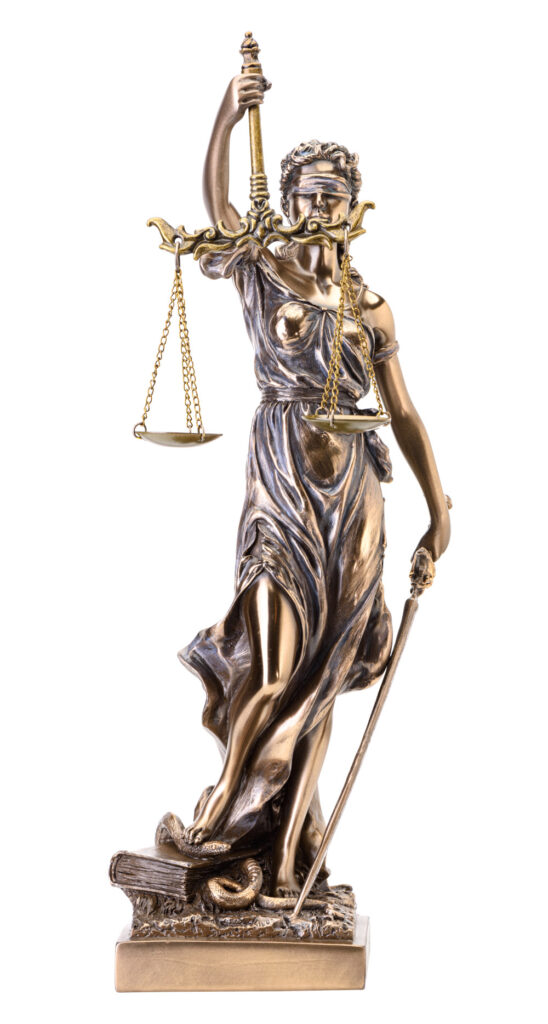 This is because of my education, which includes (all from the University of Warsaw Faculty of Law and Administration):
master's degree (2007), followed by Ph.D. course (did not submit the dissertation) (2013)
Center for American Law Studies (collaborative project with the University of Florida Levin College of Law; taught exclusively by visiting professors from U. of F.) (2009)
British Law Centre (collaborative project with Iuris Angliae Scientia; U. of Cambridge staff) (2019)
and, at the Institute of Applied Linguistics of the same University:
Interdisciplinary Postgraduate Studies in Translation and Interpreting (English-specific, focused on law and business) (2011).
I am also a sworn translator, licensed by the government (2013) to translate for the justice system and administration and certify translations.
Emphatically, I translate full-time, not in addition to legal practice. I have done so since 2009.
Lastly, the knowledge of Latin comes handy, as does the ability to deal with the occasional French that pops up in legal contexts.
This is one of the strongest legal specializations among all Polish freelancers. And it does not make me overqualified for your translation work.
… And from there extends to business translation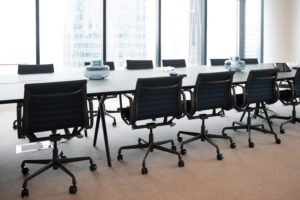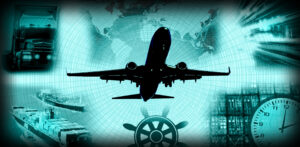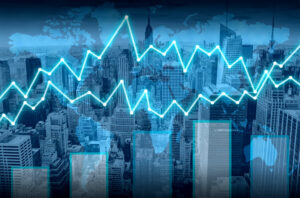 As a full-time legal translator handling all sorts of legal affairs arising from all sorts of business and government affairs, it would be difficult not to become a business translator in one's own right.
As both corporate officers and lawyers know, the line is sometimes difficult to draw between the practice of business law and the practice of business; the same goes for the corresponding translation work.
As a result, a lot of translation work in business law is tagged by clients and translation professionals as business translation because the business aspect predominates the legal one.
Likewise, a lot of business translation ends up tagged as legal translation because it involves some regulatory issues or focuses heavily on corporate governance, policies and procedures.
Sometimes, it's pi times random times time of day; one might as well toss a coin. And those are the texts I really like translating.
Some fall clearly on the governance and PR or CSR side, with very little actual law involved, although certainly touching on concepts of fairness and justice and all things axiological.
… But it does not end there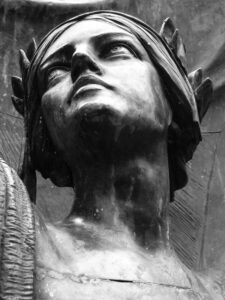 Many of the texts I translate for law professors are more on the philosophical side, in addition to all the constitutional aspects and other legal theory. Besides jurists and economists (and the occasional urban planner), I have translated for historians, philosophers, language scholars and theologians, as well as cultural institutions such as museums and concert halls, government and local-government agencies promoting culture, and sections of diplomatic missions responsible for cultural diplomacy, plus several Polish universities.
Most of such translations have been into English, often for the benefit of native English-speaking audiences (e.g. academic publications), but nothing prevents me from helping English-speaking institutions reach out to Polish audience, whose command of English is usually sufficient to get the gist of the information but the fine points and nuance would be best conveyed in the audience's native language, which it would also be easier and more comfortable for the audience to read.
Sectors I have translated for
Courts
(and counsel and litigants)
---
My degree work in law school and my short spell in law firms as a lawyer immediately following graduation focused on court procedures and administrative process. Nowadays, I translate judgments from domestic and international courts and arbitral awards, as well as pleadings, motions, transcripts, exhibits and everything else one can rap a gavel on (we don't normally use gavels in Poland).
Governments
(admin and more)
---
I have done loads of government work that I am not free to discuss with you. If you have more government work for me, I will take any amount of it. I love government work, by the boatload. I know this isn't healthy, but honestly, who cares? Especially if there is another batch coming that I could put my hands on. This includes diplomacy and international law, local governments and quangos.
Lawyers
(firms)
---
Most of the client work falls under other items on this list, but it is especially worth mentioning that I translate materials dealing with the lawyers themselves, such as their bios and website copy, correspondence and offers of services, and anything else that's related to the practice part of practising law or to (the furthering of) a legal career. Including judicial appointments.
Law Enforcement
---
Where would the law be without the lawmen and -women? My background in criminal law (procedures and evidence especially), as well as experience with disciplinary actions, investigations and administrative sanctions allows me to deal with this type of work. I mostly deal with the various aspects of criminal justice rather than forensics, though. My experience includes financial watchdogs and corporate accountability.
Corporations
---
Corporations (allegedly) do something else than their own management and mergers and acquisitions, spin-offs and amalgations, buyots and squeeze-outs and capitalization, so they will tend to fall under the other positions on this list, too. However, the fact stands that these occupy quite a lot of time and space, as do policies, regulatory affairs, compliance, HR and payroll and more. And let's not forget marketing, PR and CSR. In short, corporate affairs.
Translation agencies
---
Who would have thought? ;) Of course, I have worked for translation agencies — much of my work goes through them. I have also translated texts dealing with the management of translation agencies themselves, from contracts to marketing. And, apart from agencies, one or two freelancers as well (mostly website copy). I have also translated for several language schools.
Legal (and other) scholars
---
In addition to opinions from high courts and decisions from specialized watchdogs and the letters exchanged in proceedings before them, I translate quite a lot of articles, sometimes books, and a lot of other legal material that's on the academic level. This includes legal philosophy and theory, history and old systems (e.g. mediaeval, renaissance or 19th century law), legal linguistics and more. I have translated for non-legal philosophers, historians and theologians, too, as well as economists and architects/planners. My experience includes translation of materials relating to the management of universities and the professional lives of academics.
Realty and construction
---
In adition to an endless abundance of substantive and procedural administrative law for all sorts of permits and the litigation thereof, further compounded by public-procurement documentation if applicable, and tons of contracts (with banks, investors, buyers, and more), this involves matters specific to construction work and landed property. And sometimes quite a lot of marketing. I enjoy all of it. Most of my translations of this type have involved the construction of energy infrastructure, transport infrastructure (roads, railways), sometimes housing estates or commercial buildings. And an embassy or two.
Energy
---
I have translated thousands of pages of public procurement relating to the construction, modernization and demolition of power plants, CHPs and mines, as well as the functioning of transmission and distribution grids and of the companies operating them. This also includes wind farms (on land and offshore), biomass and other RES. And, interestingly, quite a lot of plant life and animal life, due to the pro-environment activities of energy companies in recent years and the increasing global focus on climate change, decarbonization and transition to clean energy. In the past, I also did some mining translation.
Transport
---
I've translated thousands of pages relating to road and rail transport. Mostly the construction of the infrastructure, such as roads, toll gates or train stations, but also the train sets and wagons themselves (to some extent also cars, including sports cars, and their manufacturers), the operations of shipping companies, forwarders and other transport operators. I am mostly a road & rail guy, however, as opposed to someone with particularly extensive experience in maritime or aerial transportation.
IT
---
I have translated EULAs and SLAs, NDAs, employment contracts and other contracts and policies for IT companies, plus some texts relating to hardware and services, often as part of larger interdisciplinary projects, such as wholesale translation procurement paperwork for construction and real estate, of which some part usually deals with IT, telecommunication, access control, alarm installations, sound systems and more. Although I no longer seek such projects, I have some experience with software localization, including gamedev.
Catholic entities
---
I have translated for dioceses and religious orders, as well as theologians and charitable organizations involved with missionary work. If you need a theological or Biblical article or book translated, or a sermon, or a pastoral letter, or something from a diocesan tribunal or curia, or something relating to ecclesiastical history, or anything to do with canon law, of course, then I am your guy. These include the last Latin translations I still do. Please note that the side of the Tiber will sometimes be relevant, so to speak (not for teachings that are not in contention).
Health-care
---
While I don't do medical translation per se, I have translated a good number of contracts for health-care establishments and pharma companies (for clinical trials, most of the time), as well as several hundred pages of work on informed consent, disciplinary procedures and ethical codes, and some international law. I have also done some business translation (including PR and marketing) for private companies operating in health-care and related sectors. Medical aspects are not rare in criminal law, either.
Finance
---
Bankers, payment operators, stock brokers, insurers, appraisers, auditors, investment companies, financial watchdogs, even money printers — I've done quite some work involving the activities of these fellows while (almost) never actively seeking it. My favourite type are forecasts and reports of the economic situation in non-European countries. On the other hand, insurance contracts and investment loans are closest to what I normally do.
Culture
---
In addition to legal-translation work for cultural institutions (contracts mostly), I have also translated historical exhibition materials for museums on a number of occasions, as well as a handful of publications dealing with cultural topics.
Media
---
More often than for media clients, I have translated articles, statements and interviews from and for the press for business and other clients, and some texts relating to media regulation and pluralism in the media. And once upon a time a whole book on cinema (animation mostly) with no law in it.
Gamedev
---
Apart from EULAs and policies for gamedev companies, I have translated gaming materials too and done some localization. I am a gamer myself and was a gaming journalist for several years many years ago.